Explore a career at Transnetyx.
At Transnetyx, our vision is to ensure that every researcher in the world has the most efficient path to discovery.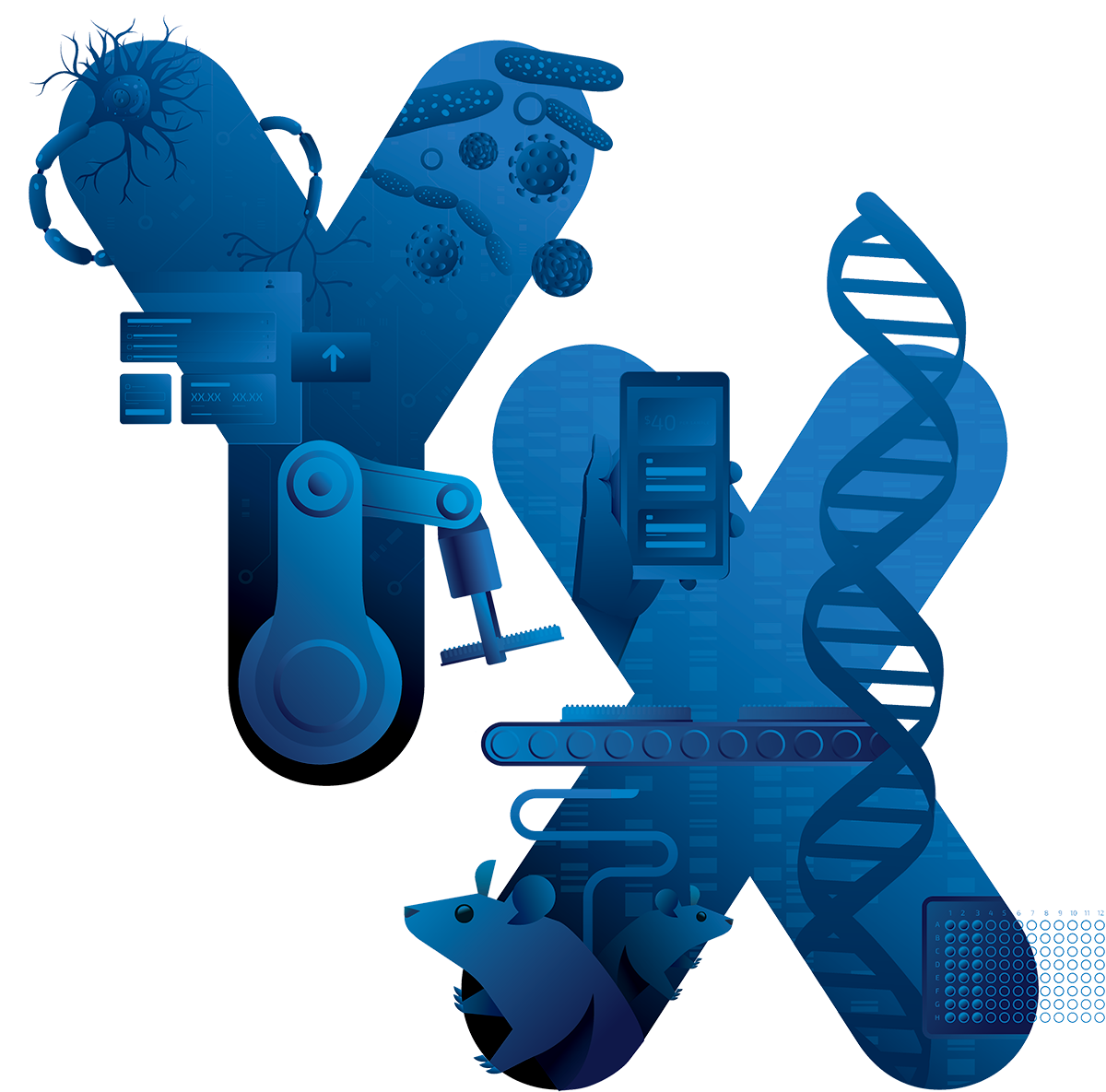 PERKS + BENEFITS
Our employees give us their best and we are committed to doing the same.
From fully stocked break rooms to a leadership team committed to a culture of excellence. See what drives employees at Transnetyx to give their best.
VISION
To ensure that every researcher in the world has the most efficient path to discovery.
MISSION
We are passionate about serving researchers to help them advance human health. Our suite of services is dedicated to supporting efficient and reproducible research – with a relentless focus on accuracy and responsible lab animal care. Our partnership with the global research community empowers them to outsource key research tasks so they can confidently focus on their next discovery.
TESTIMONIALS
What our employees say.
Transnetyx doesn't feel like a typical corporation! It is like an entirely open, inclusive, and supportive family. I see firsthand how vital our services are for researchers and how Transnetyx accelerates their discovery for our benefit.
Transnetyx is a company that shows in every decision that it values individuals and interactions over processes, responds to change over following a plan, and encourages everyone to embrace the journey of growth and learning.
Imagine getting up every day and going to work with a bunch of your best friends, doing what you enjoy most. There are ups and downs, but warmth, kindness, and genuine care are always there. That's what it feels like working at Transnetyx.
WHAT WE DO
Welcome to the future of research.
We've built an entire suite of services to help streamline research, so that researchers can focus on what matters most – research that leads to discovery. And supported by a dedicated team of people ready to deliver an exceptional experience.
Automated Genotyping

Microbiome Analysis

Genetic Monitoring

Colony Management Software

Transnetyx Tissue

Developer Portal

a-tune, a Transnetyx Company
Automated Genotyping
Eliminate human error and accelerate your research through outsourced genotyping. Higher than 99.97% accuracy across more than 30 million samples.
Microbiome Analysis
Allows researchers to monitor shifts in the gut microbiome and maximize research reproducibility. Our comprehensive analysis service can help keep phenotypes on track.
Genetic Monitoring
Enables laboratories to reach fully congenic strains and support the reproducibility of their results. We test 10,000 SNPs across 241 strains.
Colony + AMI Software
Creates greater efficiencies by accessing, updating, and sharing research data in real time. Plus, AMI proactively monitors goals, providing alerts and recommendations for your animal colony.
Transnetyx Tissue
Provide fresh, never frozen, micro-surgically dissected tissue and customized essential media. For 23 years Transnetyx Tissue by BrainBits has served thousands of labs throughout the world, and continue to bring quality and consistency to all of our clients.
Developer Portal
A web-based API interaction with our most popular products and services. Transnetyx implements its APIs using standard REST paradigms unless otherwise stated in the endpoint documentation.

a-tune, a Transnetyx Company
tick@lab software centralizes the management of animal care and facility operations. It enables end-to-end tracking and transparency of activities, improves vivarium and colony management, drives accuracy and accessibility, and so much more. Streamline your animal research facility operations, simplify data management, and save time and money.